Are you a big fan of this serie? You can get the Squid Game Mask Now!
It's a perfect gift for every fan of this serie!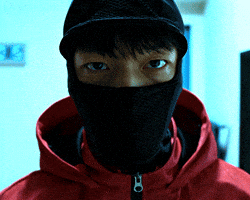 Squid Game (Korean: 오징어 게임; RR: Ojing-eo Geim) is a South Korean survival drama television series streaming on Netflix.
The series was released worldwide on September 17, 2021, and distributed by Netflix.
The show received overwhelmingly positive reviews, and within a week was one of Netflix's most watched programs in several regional markets.
Free Worldwide Shipping.