Popular Science on the Prism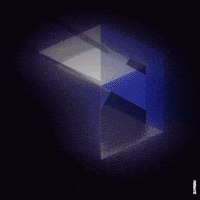 The so-called combination of colors means that it can separate and reduce the light.
There are four light transmitting surfaces. White light can be taken from one of the light emitting surfaces, and red and green can be emitted from the remaining three light emitting surfaces. The three primary colors of blue are the three primary lights. This is microscopy. There is also light, that is, the three light sources red, green and blue are taken from three transparent surfaces, and white light is emitted from the remaining surface. It is a combined light. To put it clearly, red, green and blue can be combined into white, and white can be divided into red, green and blue. It is an important accessory on the projector. The reason why the projector can project colors onto the screen, you should know that the colored light on the screen is made up of three primary colors, and the color combination prism is an important prism that forms the three primary colors. . For more information, please contact customer service.

The principle of the color combination prism

The beam dichroic is the dichroic element of the MD projector. Astronomical film is plated on the substrate glass and a white light source is irradiated on the dichroic microscope. Part of the light band is reflected and part of the light band is transmitted. Due to the different stripes, it has different colors in two directions. This dichroic principle is applied in the optical engine of the projector. Two dichroic beam splitters are respectively covered with two different beam splitter films to decompose white light into R, G and B primary colors. The principle of dichroic light splitting can also be used to create a color prism, which combine the three primary colors to form a color image
Free Worldwide Shipping.