Transform your room into a Galactic Oasis with our one of a kind Planetarium Galaxy Projector.
Immersive experience – on your walls and ceiling and everywhere you look – it is a breathtaking scene of drifting stars over cosmic clouds!
Now you can turn your bedroom, living room, gaming room, or even any room into a magical universe, with you at the center.
Planetarium Galaxy Projector light comes with 6 or 7 different content film trays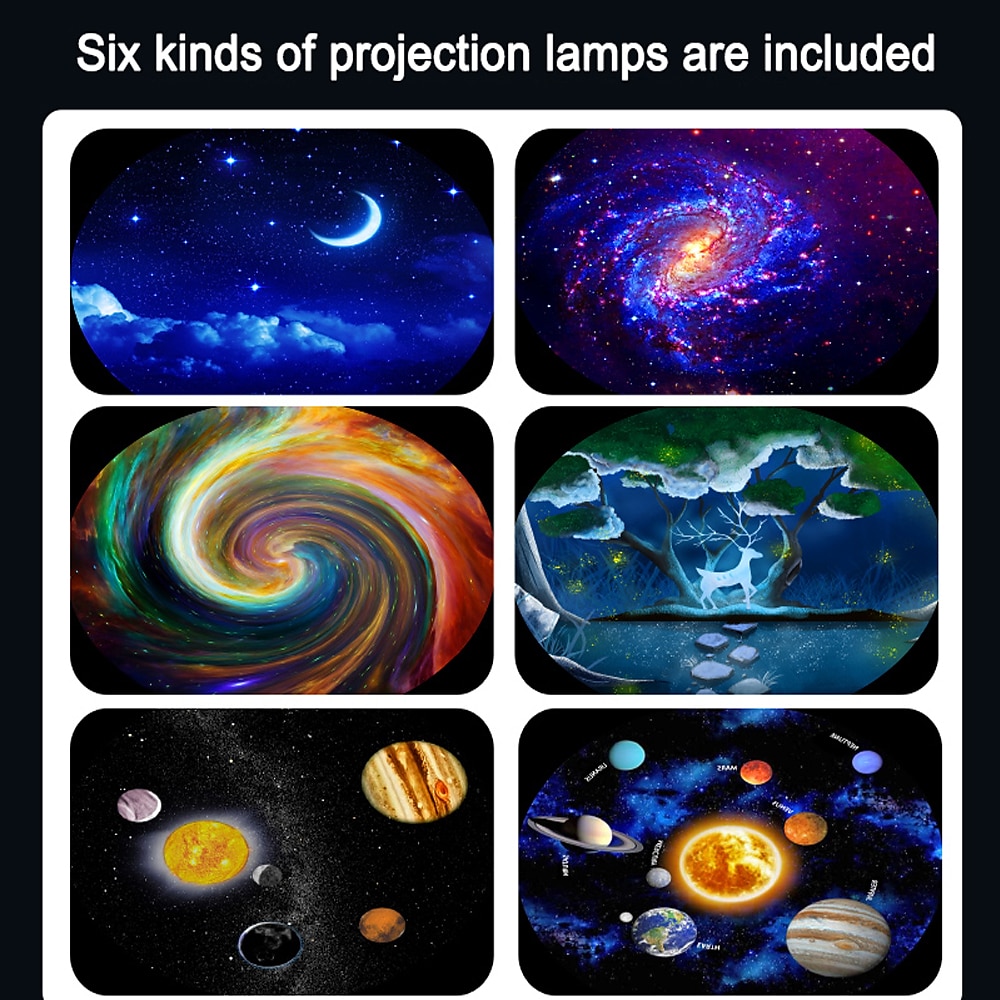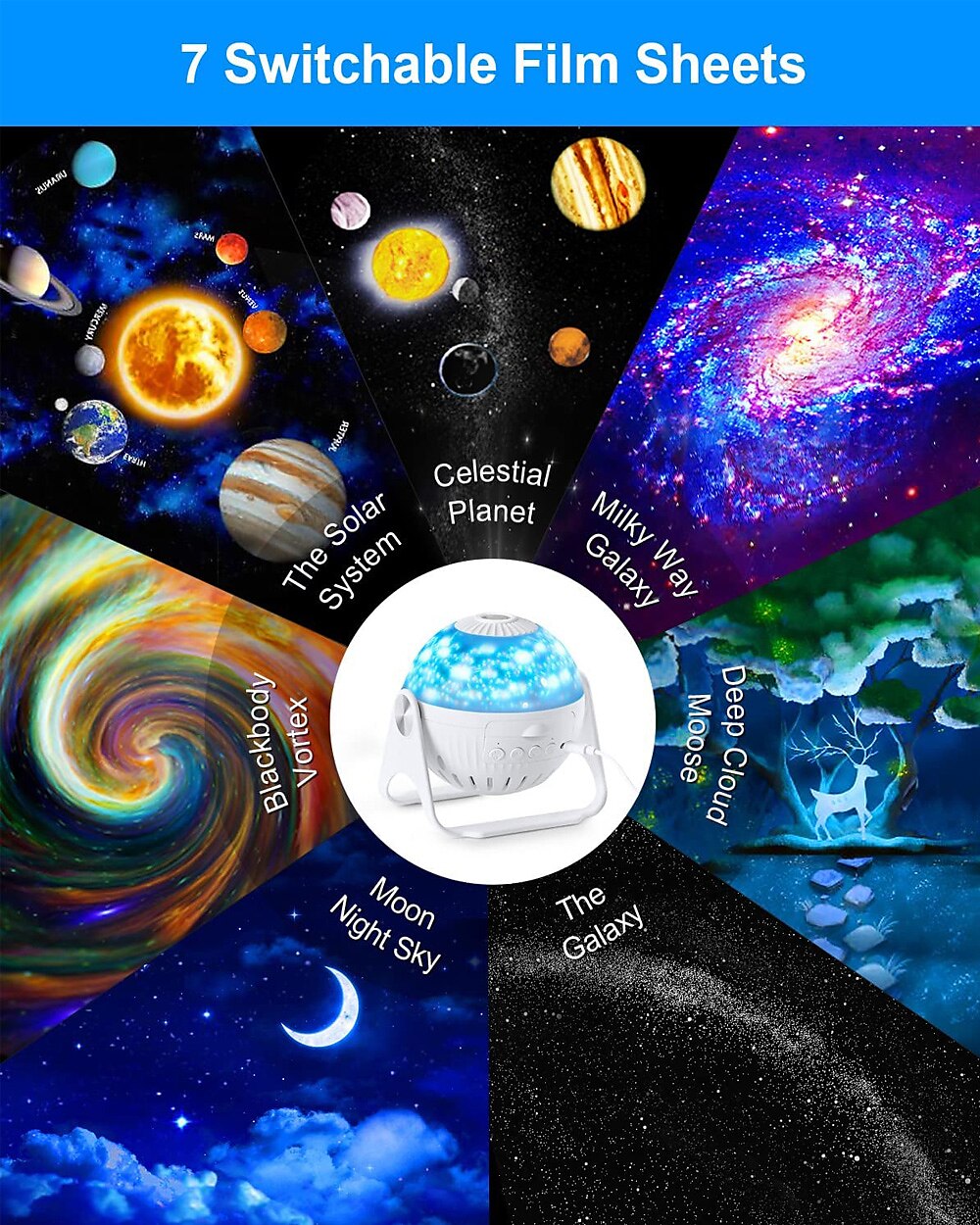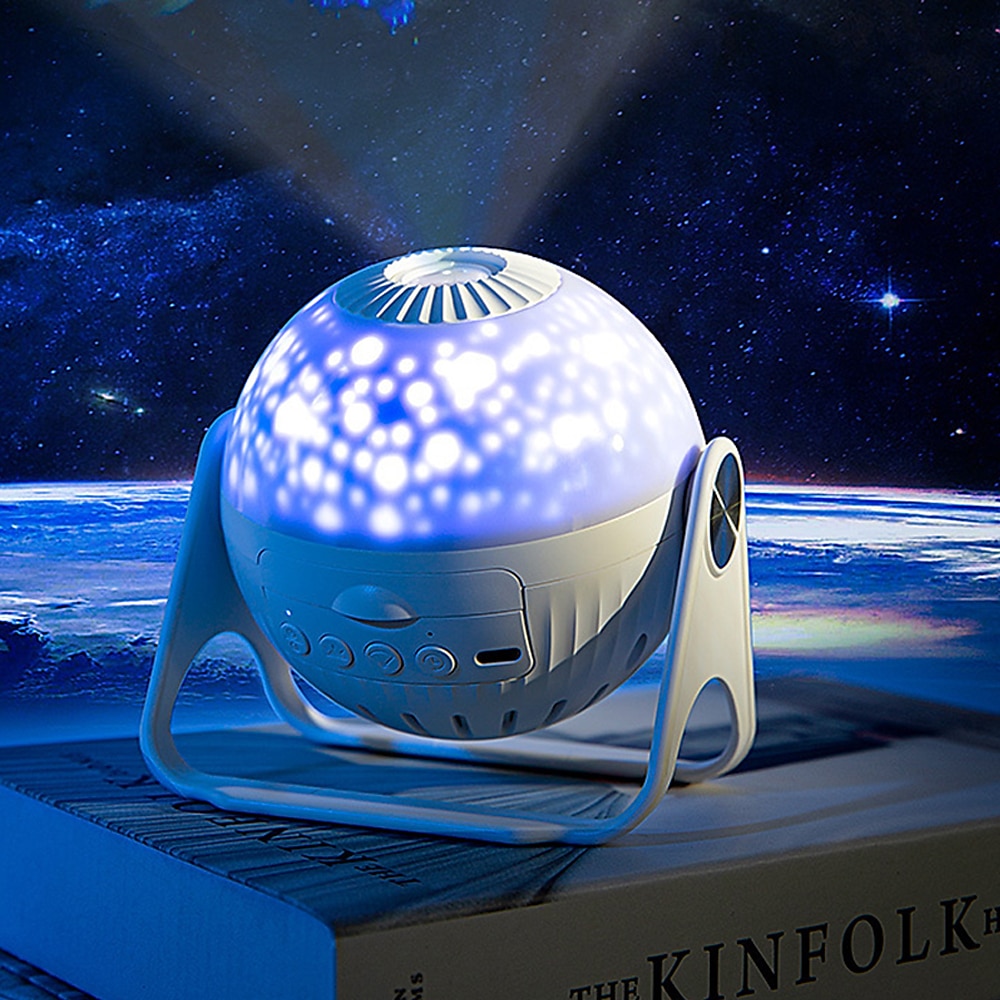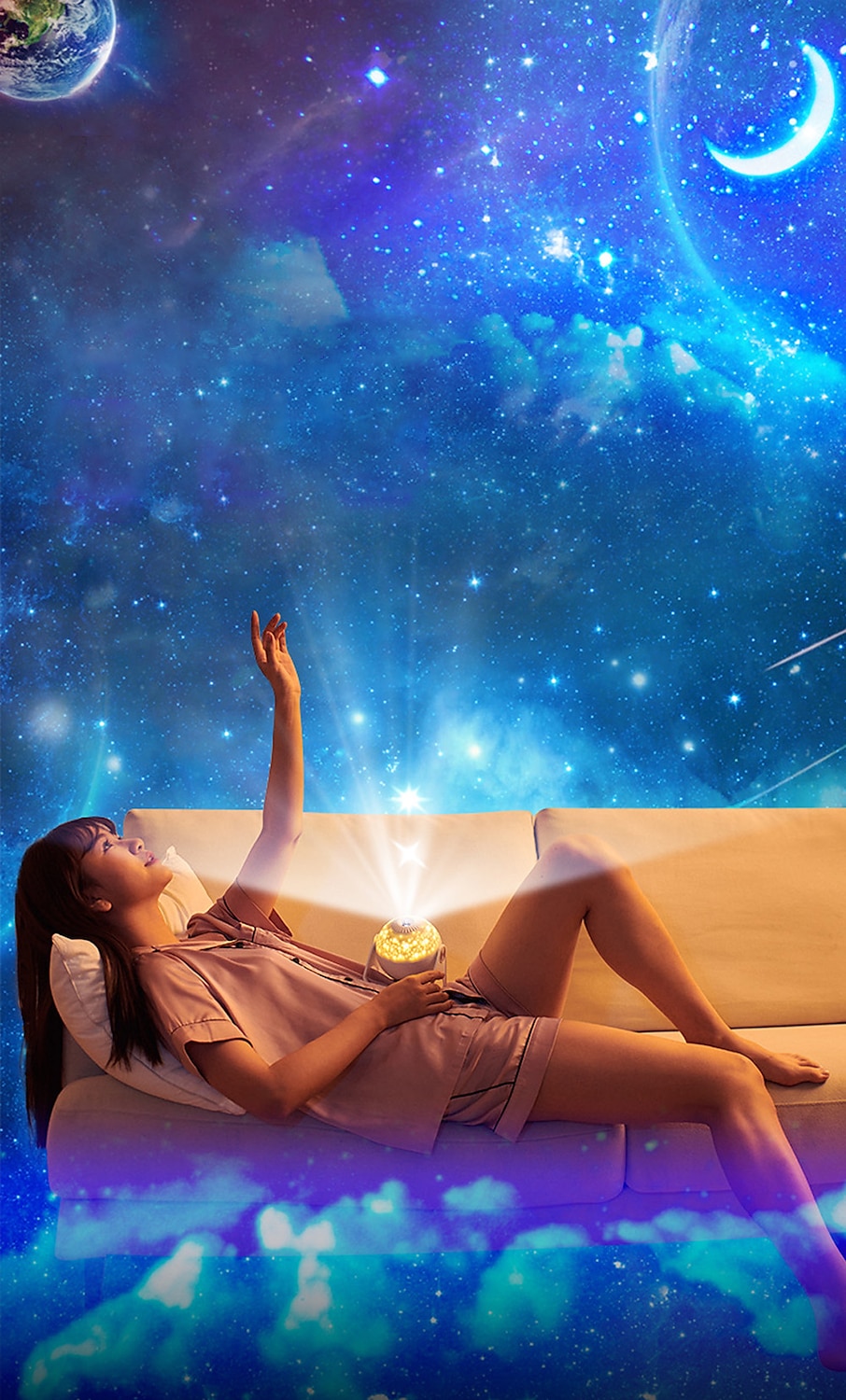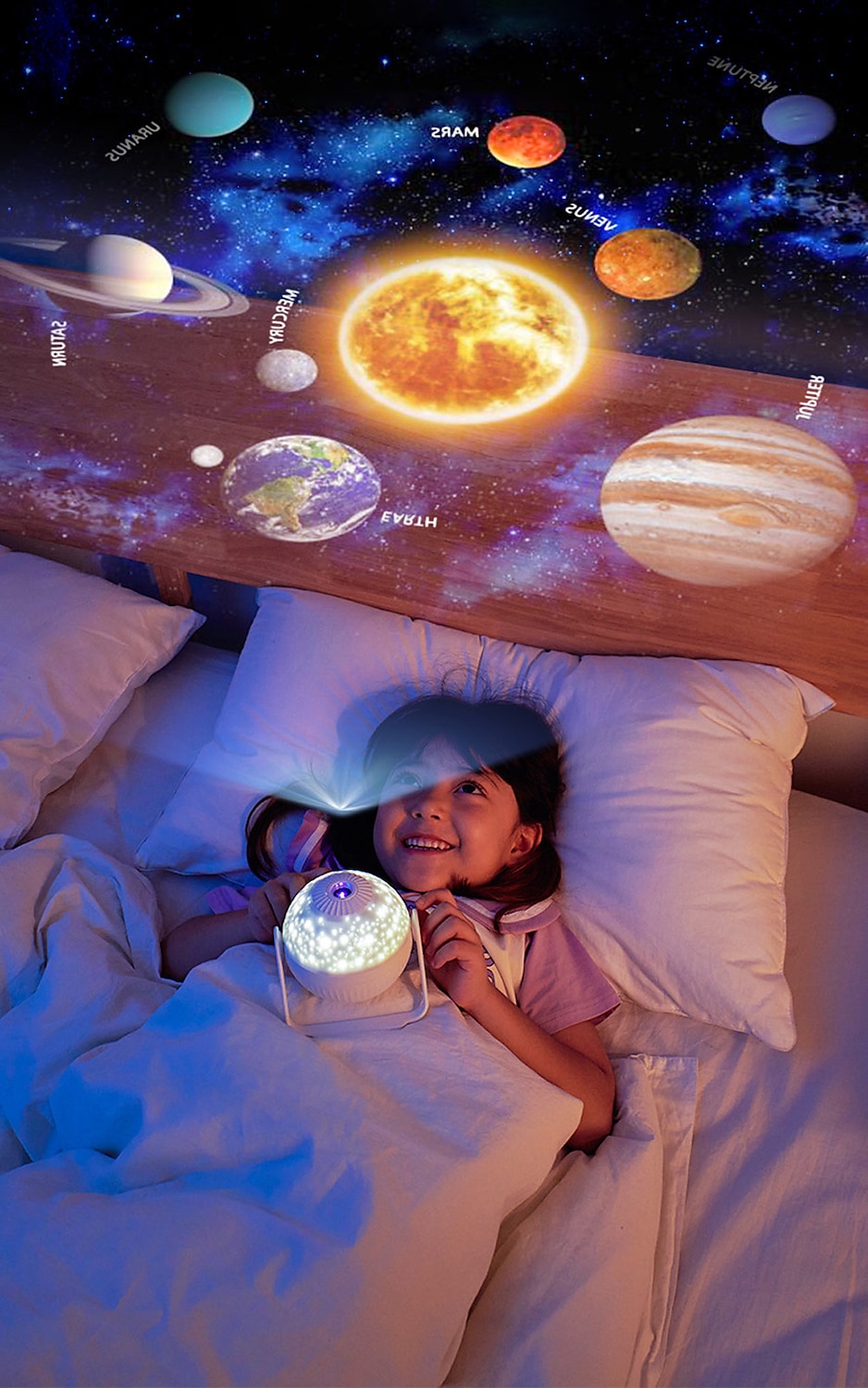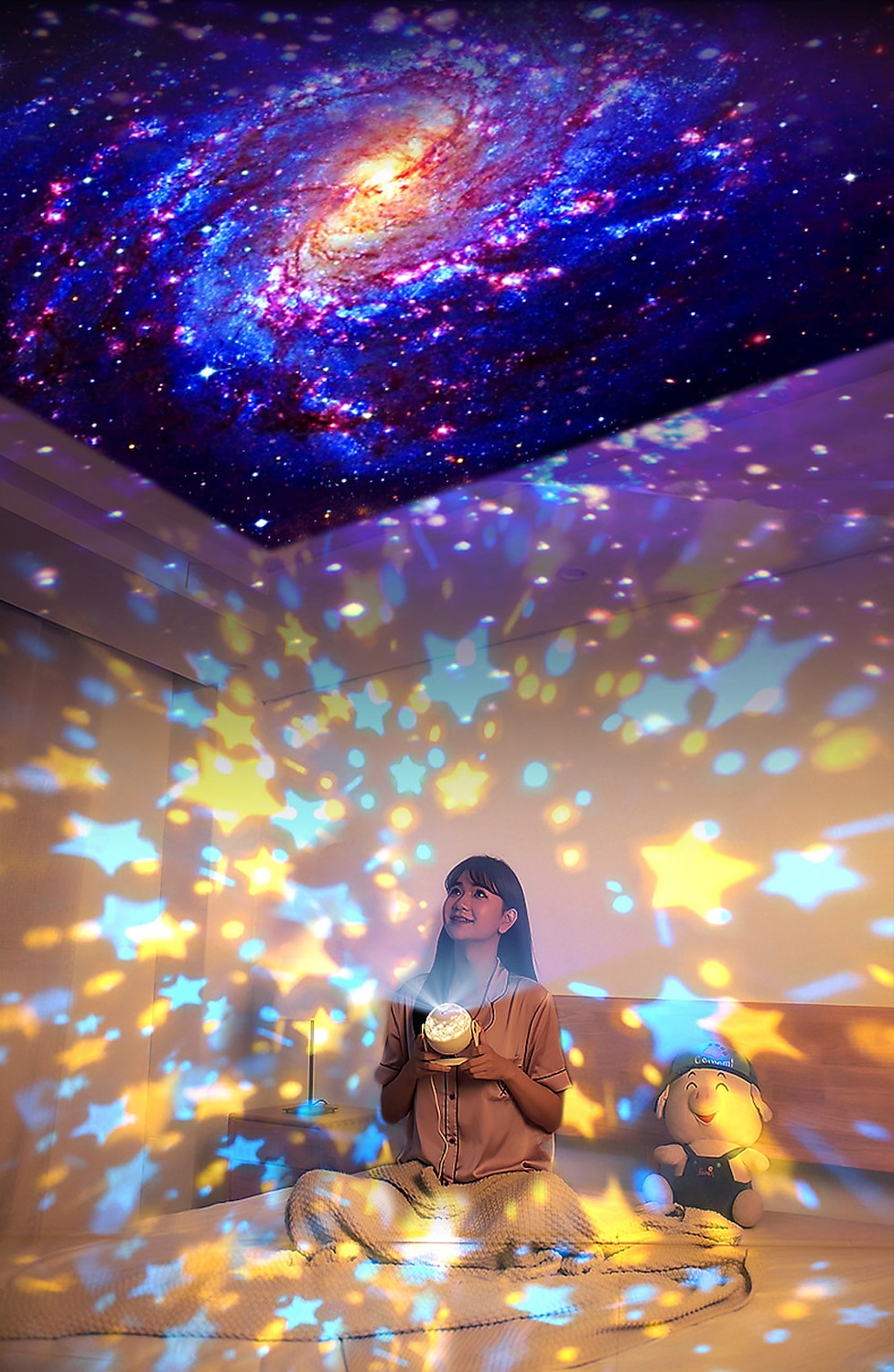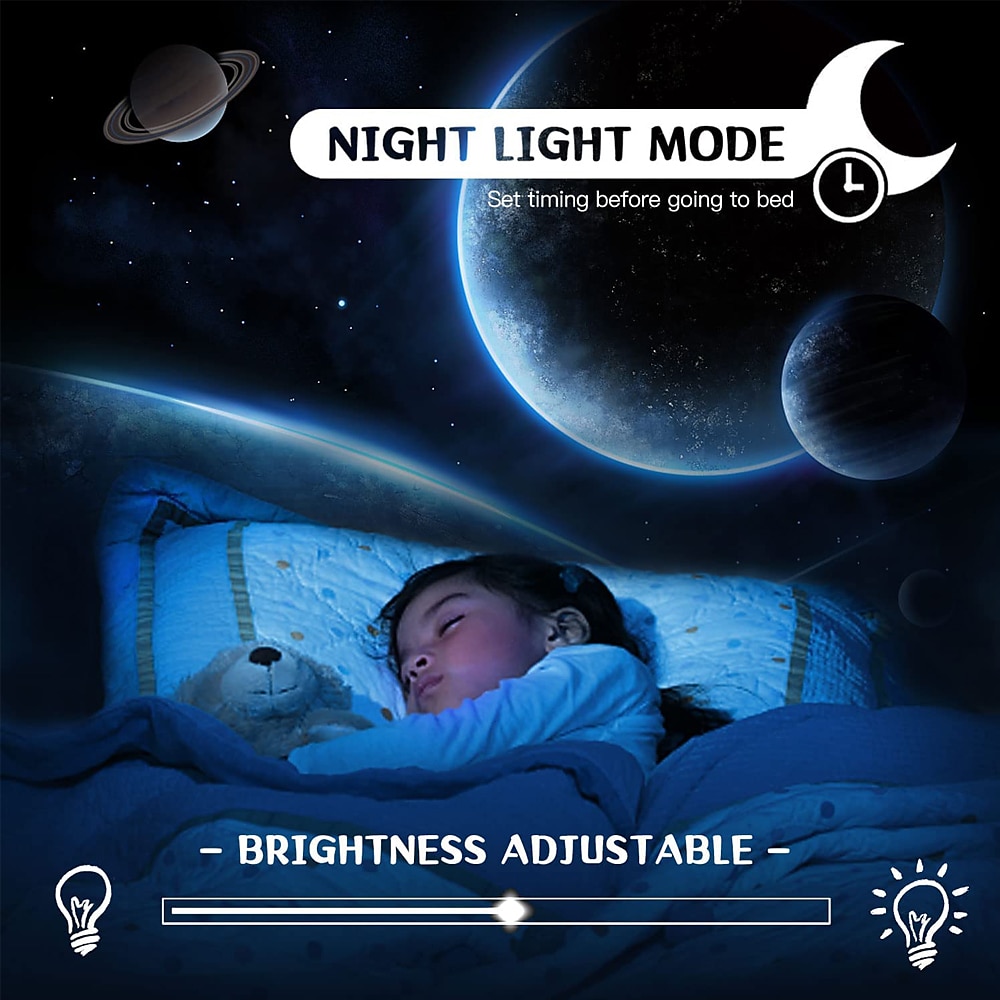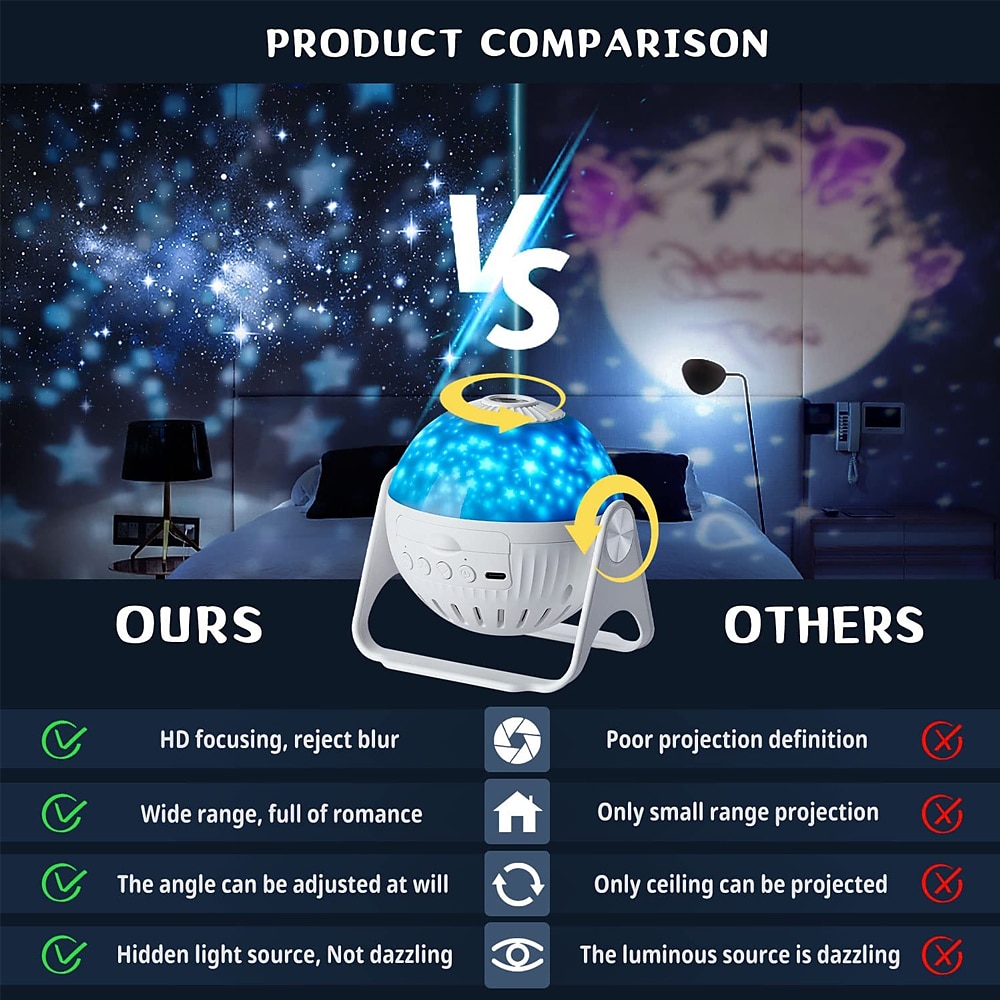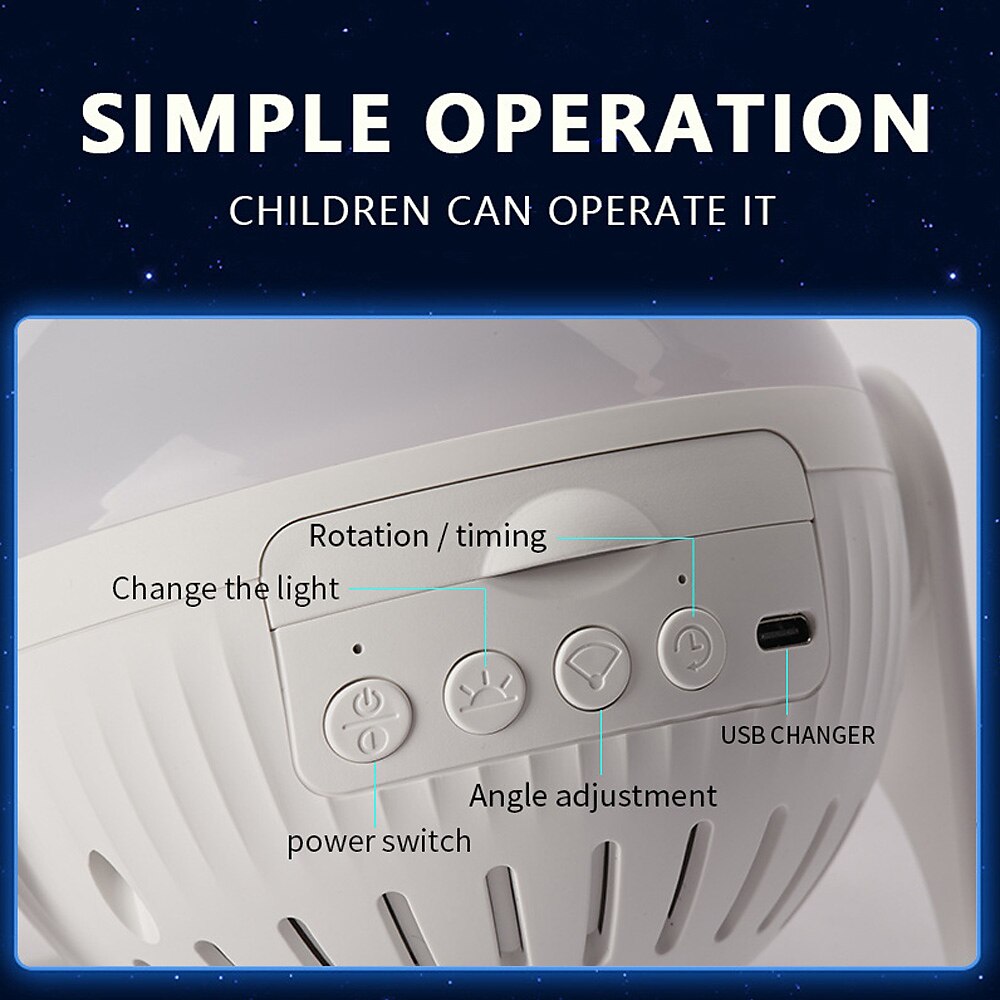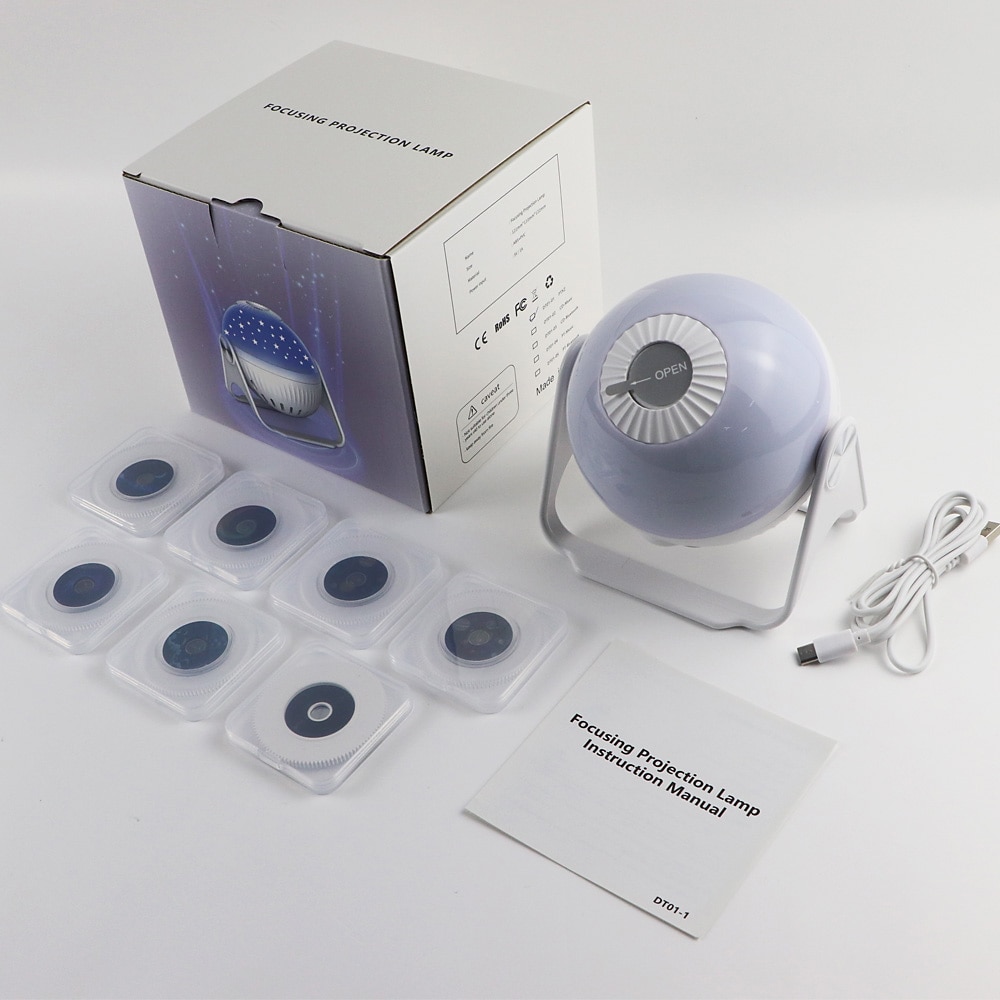 SPECIFICATIONS
Our Galaxy projector comes with 1 USB cable
power supply:DC/5V
Maximum power: 4W
Product size: 121x120x112mm
Product net weight:490G
Star light projector for bedroom comes with 7 content disc
1.The Milkyway restores the real vast starry sky
2.Star vortex shows mysterious time and space shuttle;
3.The Colorful aurora
4-Mysterious universe planet space.
5-quiet crescent & cloud
6-Dreamy forest fawn.
7-Solar System planet space.
How to use this Galaxy Night light projector?
Insert the film, press the switch, adjust the focus, just three steps to enjoy the theme scene;Press the second button for 2 seconds to adjust its brightness (high, medium, low);Press the fourth button for 2 seconds to setting time(fixedtime is 1 hour),no worry about it would be ON all night;The lamp body can be rotated 360°
Please Note:
When the star projection lamp is used for 2 to 3 hours, the internal temperature of the machine is too high, which will cause the color change of the disk under high temperature, but only the galaxy disk will not change color. Please change a film about 2-3 hours after use or let the machine rest for heat dissipation to avoid the color change of the disk due to high temperature
1-Please fine-tune the focus by rotating the top focusing head to achieve a clear imaging!
2-The further the equidistant is, the larger the projection, which can be projected on the wall or ceiling.
3-A disck should not be used continuously for more than 3 hours, otherwise it may be damaged because of the temperature rise.
Precautions:
1. Avoid squeezing the product with heavy objects
2. Clean the surface of the product with a soft cotton cloth, do not use corrosive solutions
to clean
3. Avoid placing the product near heat sources, such as air conditioning vents, heating vents,
etc., avoid placing in humidifiers and other locations where humidity changes dramatically,
avoid placing in the location of direct sunlight
4. The light source in this lamp should be replaced by the manufacturer or its service agent or similarly qualified person
5. Can only be used indoors
6. The supplied USB cable is for this product only,do not use for other products
Our Galaxy projector comes with high-precision content carrier, ultra-wide-angle lens and advanced wave plate technology; The star projector simulating the movement of celestial bodies, presenting a shocking real starry sky scene, giving you an immersive experience for the long-lost night starry sky, resemble the family planetarium
Perfect Gift: The starry galaxy light projector is suitable for festival and party atmosphere creation, car roof decoration, children sleeping, parent-child fun learning, and sleep aid. It will create a wonderful romantic atmosphere for your birthdays, weddings, anniversaries, children's day,Christmas, room decoration. star projector can also help children develop a good sleeping habit, stimulate their curiosity, imagination,and creativity.
Package Includes:
1 x 6 in 1 /7 in 1 Planetarium Galaxy Projector 
1 x USB Cable
1 x User Manual
Free Worldwide Shipping